"Vagabonds in Solace" will be our next single release and will be available to purchase digitally on Friday 4th December 2015. Have a listen to the new single here:
This release will be accompanied by an exclusive "Drum & Bass" remix by the talented Jonny Noxious. You can hear his remix here:
We are celebrating the release with a show at the mighty The Fighting Cocks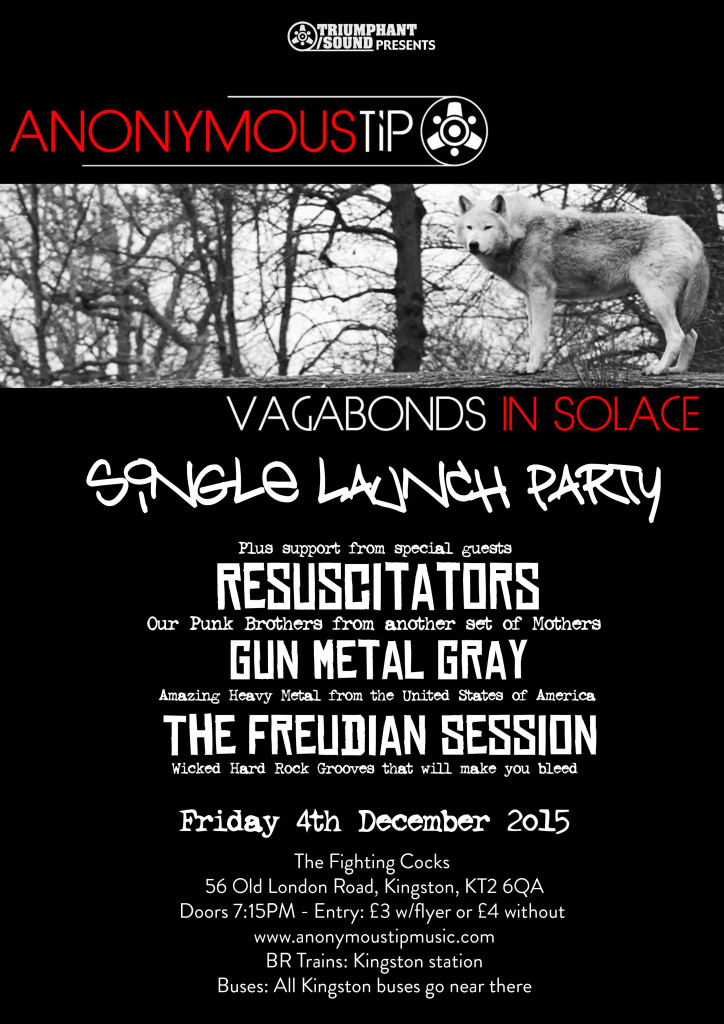 Click here for Facebook event page.
#VagabondsinSolace
#YourResistance
#AnonymousTip