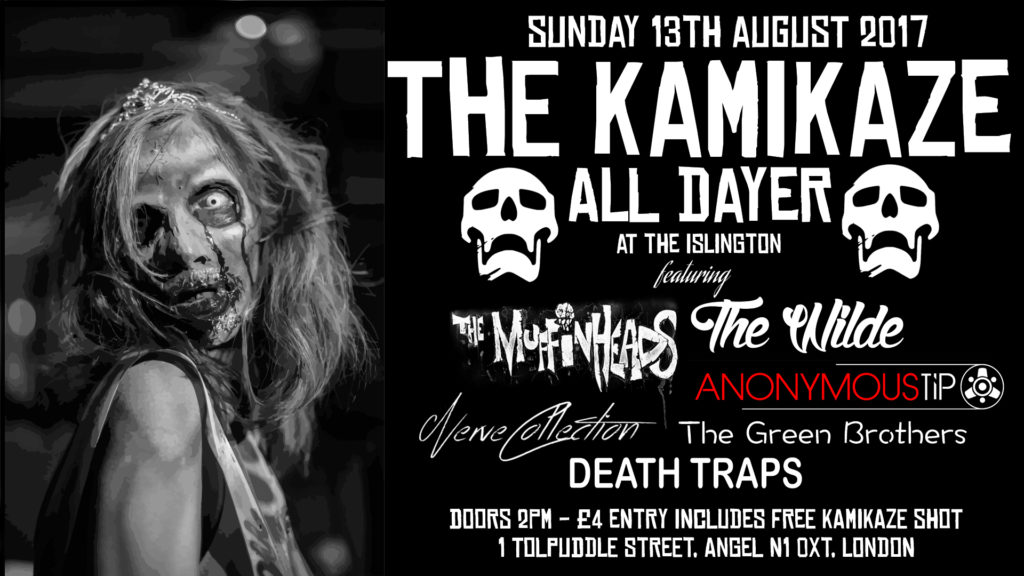 We will be playing "The Kamikaze All Dayer" at The Islington in London on Sunday 13th August 2017.
We are onstage at 9PMish and will be sharing the stage with:
The Muffin Heads
Death Traps
Nerve Collection
The Green Brothers
The Wilde
Doors are mid afternoon and £4 entry gets you a FREE Kamikaze shot on the door.
Click here for more information.