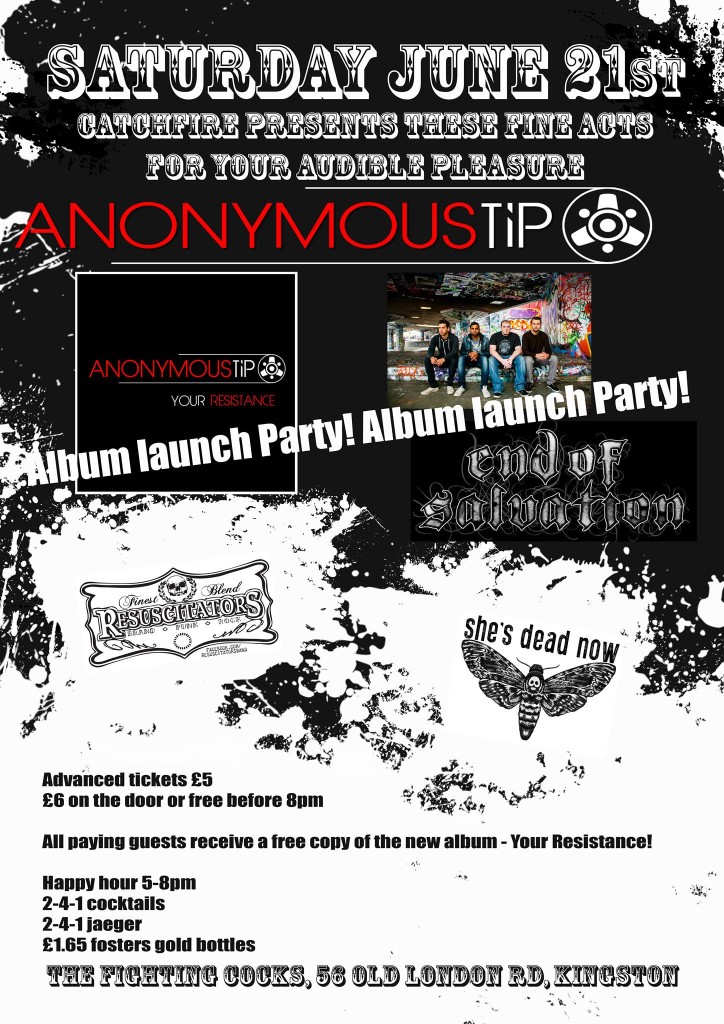 This is it guys! We are headlining our party for the soft release of our new album "Your Resistance" at The Fighting Cocks in Kingston tonight!!!!
All pre-sales ticket holders will get a copy of the album on entry. Everyone else will have to pay £6 for entrance.
More details for the show can be accessed from here.
See you at the bar!