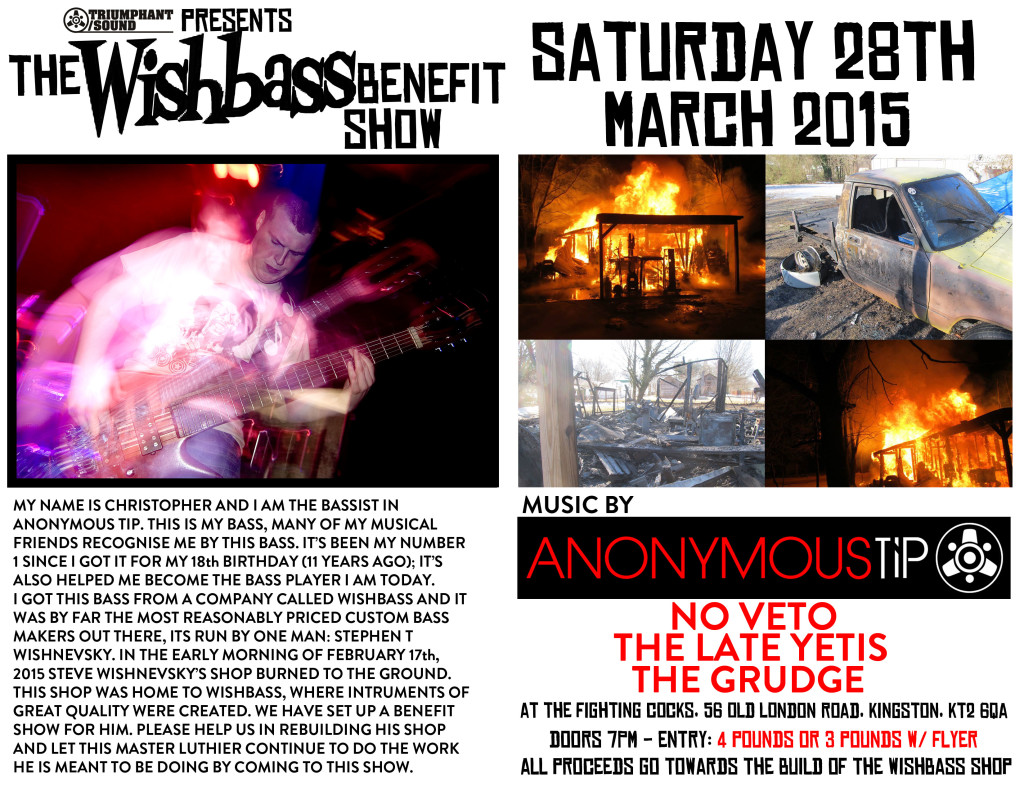 In the early morning of February 17th, 2015 Steve Wishnevsky's shop burned to the ground. This shop was home to Wishbass, where instruments of great quality were created.
Click here is a news video highlighting the tragedy.
We have set up a benefit show for him at the Fighting Cocks in Kingston Upon Thames for Saturday 28th March 2015. You can see the Facebook page for this event by clicking here
The Bill:
Anonymous Tip
No Veto
The Late Yetis
The Grudge
Date: Saturday 28th March 2015
Venue: The Fighting Cocks Bar & Live Music Venue, 56 Old London Road, London, Kingston upon Thames, Surrey KT2 6QA
Entry: £4 or £3 w/Flyer
Please help us help Steve in rebuilding his shop, and let this master luthier continue to do the work he is meant to be doing by coming to this show.
You can also show your love of music by giving what you can at the following "Gofundme" page by clicking here.